Astrology's Finest . . .

Celestial Calendars by Jim Maynard

Beautiful, colorful, eye-catchingcovers
and exquisite full-color zodiac illustrations.
World of Boxes

Delightful and practical, these boxes make ideal gifts for people of all ages. They are hand-crafted of linden wood in the Tatra Mountains of Poland. Almost 200 colorful designs and 50 models of unfinished wood box are available here.
Check it out - really cool purses and lots of fun!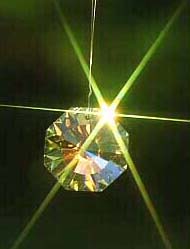 ~ Wind and Sun Catchers ~
We have many beautiful things for your pleasure!
Swarovski Crystal Prisms hanging in a sunny window will fill your life with Rainbows!!

MORE COOL STUFF TO COME! WE PROMISE!